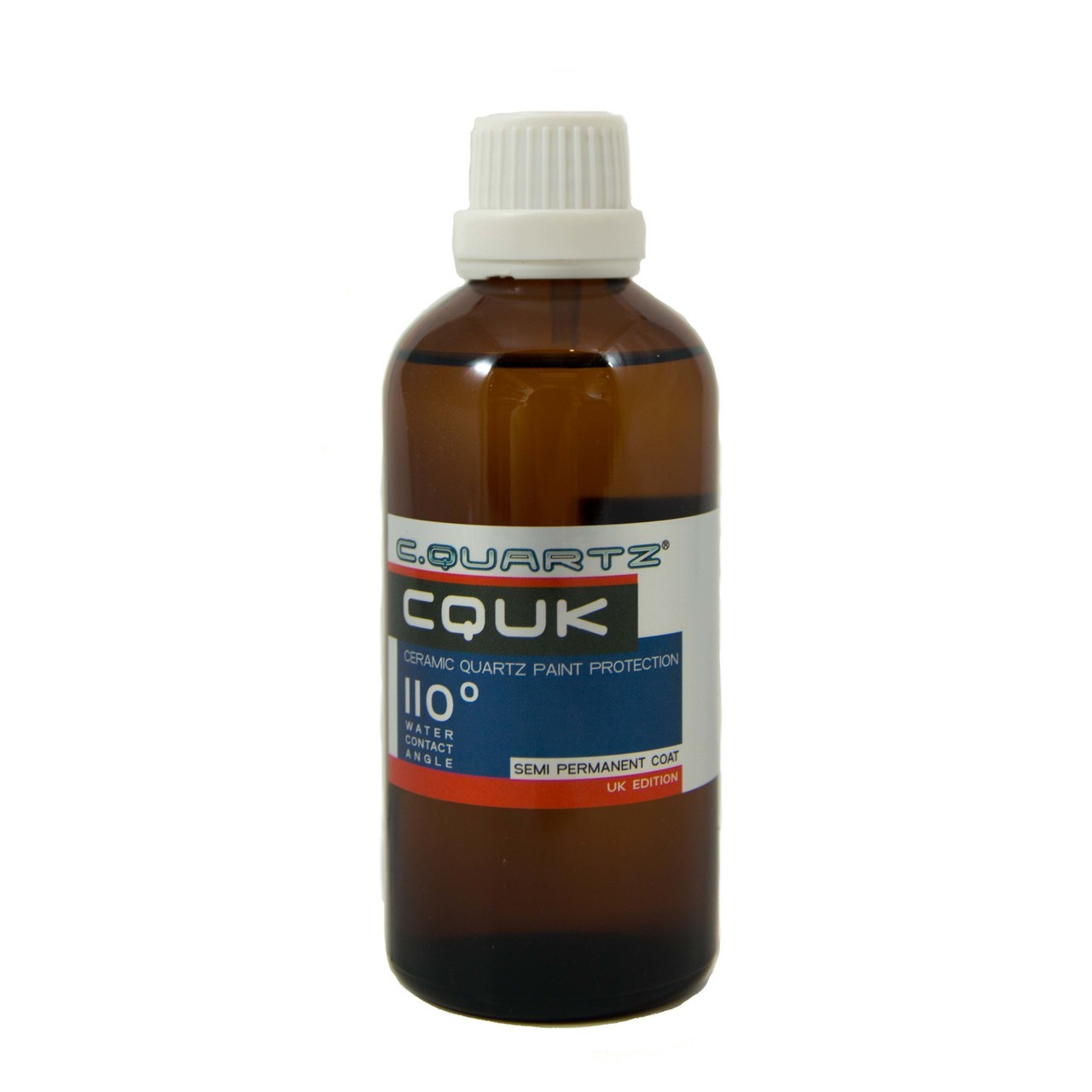 WHAT IS CQUARTZ CERAMIC COATING?
CQuartz by CarPro is a anti-static, weather-resistant nano coating that shines and protects your wheels like nothing else!
CQuartz works on the molecular level to transform the surface. Once treated with CQuartz, your wheels will repel water and
contaminants, and it will maintain a clear, reflective, hard-as-nails shine.
One application can last two years!
WHAT ARE THE BENEFITS OF CQUARTZ CERAMIC COATING?
-Anti scratch improved by 50%
-Fire and flame retardant!
-Antioxidant
-Insulation property
-Anti static
-Anti acids and salts
-Excellent high gloss effect – mirror finish.
-HydroPhobic Water-repelling
-Anti Calcium effect
-Dirt-deflecting
-Easy to clean/self cleaning effect
-Weather protection
-UV – weather-resistant
-Insects and flies repellent
-Anti-corrosion
-No more waxing!
-Preserve car/wheel value condition
-Can be used on matte finish paints
CQUARTZ CERAMIC COATING PROVIDES:
Ultra hard coating. CQuartz contains ceramic nano particles, which create an extremely hard finish that is scratch-resistant and durable.
The average thickness of Cquartz layer is between 0.7 µm ~1.5 µm.
Weather-resistance. CQuartz provides durable protection against rain, sun, salt, and anything else Mother Nature throws at it.
The anti-corrosive coating holds up in all weather conditions.
High gloss shine. CQuartz contains nano fiber glass, resulting in a deep, reflective shine.
Water and oil proof finish. CQuartz provides incomparably strong water and oil repellency. This hydrophobic effect prevents water spots and oily stains from attaching to the paintwork.
Smooth, dirt repellent surface. CQuartz's nano particles fill in tiny swirls and imperfections in the paint to make it perfectly smooth.
Therefore, dirt and dirty water cannot settle into any crevices. The finish is also resistant to bugs, UV rays, acids, and salts. Plus, the slick surface is anti-static and washes off easily.
Anti Calcium Effect. CQuartz prevents mineral deposits from bonding to the vehicle's surface so water spots can be wiped off.
Detergent-resistant protection. CQuartz cannot be removed by water, alkaline or other detergents, or by pressure washers.
It lasts up to two years!
Self-cleaning effect. Most dirt and debris will not stick in the first place so you may find yourself washing your vehicle much less often.
CQuartz can be applied to virtually any surface: glass, wheels, plastics, leather, and rubber.
WHAT IS THE MAINTAINENCE WITH CQUARTZ?
When washing always use a dedicated car shampoo and wash mitt. we recommend washing with IronX Soap Gel.
Remove bird droppings from the paintwork as quickly as possible to avoid damage to the coating. Cquartz will protect from those for the first day or two, but not long term.
Avoid using automatic car washes.
Use our Reload spray sealant to maintain the coat for longer lasting time.
Features:
-Protection and gloss superior to that of competitor "professional coatings" but easy to use for all detailers
-70% Quartz with 99.9% purity
-Extremely deep gloss that lasts!
-Easy maintenance with "self cleaning" properties (Stays cleaner than other products on the market)
-Resistance to wash induced marring, bird dropping damage, stains, high or low temperatures, and traffic film
-Repels UV rays, water, oils, dirt, and contaminants
-Durability: 2 years or more
-Average Thickness: 1~2 Micron per coat
-Coverage 15ml per coat +/-
-Water contact angle: 110°
CQuartz Ceramic Coating
$400.00