Any car enthusiast will tell you that having a special sports car or muscle car is always the dream. Cars like a Mustang are the envy of other car owners. The reputation and mystique created by the Mustang over the years make having a car like this very special. If you are lucky enough to own a Mustang, or you are thinking of purchasing one, you know you will have a unique muscle car. While you can leave the car alone and just enjoy it the way it looks, you can also work to make it yours and create a look of your own by adding aftermarket Mustang wheels.
Go Beyond the Basic Wheels
Just having basic wheels on your Mustang will certainly serve a purpose, but they will not help your car stand out in any way. Adding style to your car by changing up the rims is a great way to turn your Mustang into a personalized muscle car people will watch go down the street or highway. There are great choices in designs and styles out there that can quickly alter the overall look and feel of your car that will take it beyond being just another Mustang.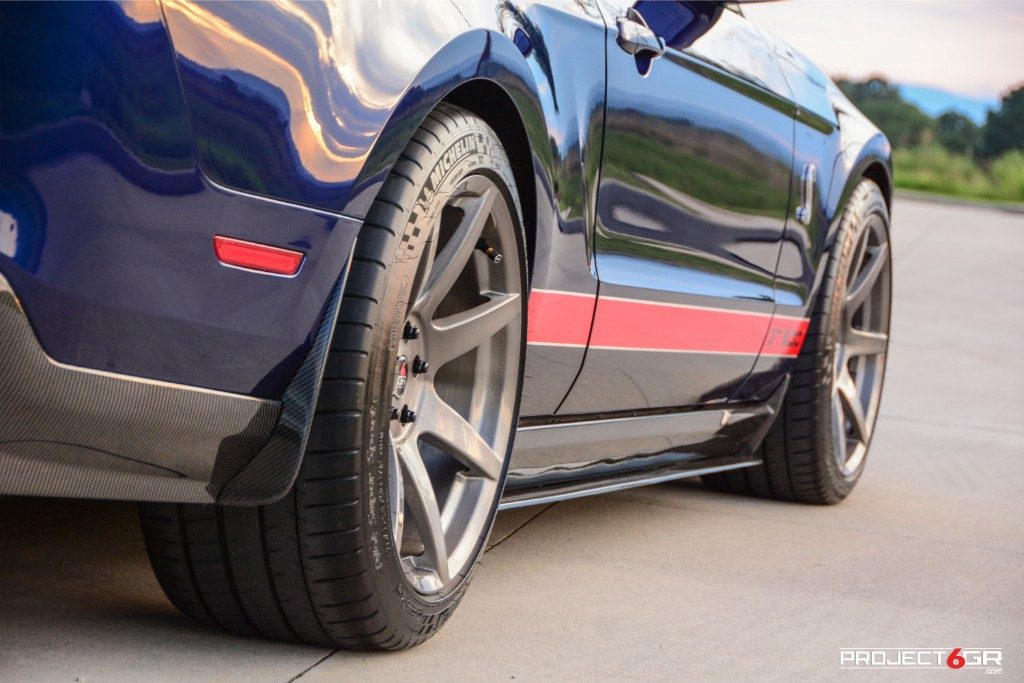 Aftermarket Wheels with a Great Finish
At Project 6GR, we know how important it is for your Mustang to look great because we are Mustang enthusiasts just like you. We spent years looking for quality aftermarket Mustang wheels and were always disappointed by what we found, so we set out to create the best options for your car. We have the perfect options for you, with a fine line of styles, designs, and colors. By that same token, we also offer custom finish wheels so that you can go beyond the standard looks and get something suited just for you.
The Wheels Your Car Needs
When you want the aftermarket Mustang Wheels that will complete the muscle car look for your vehicle, come to us here at Project 6GR. You can place an online order with us on our website and choose from among standard or custom finish, and we will process everything for you and get your order out to you. If you need to make an inquiry or would like to send us a message, please use our online contact form that can be found here.
Get the wheels your car needs and have the Mustang you have always dreamed about!