Details:
Project 6GR wheels is happy to announce a new Standard finish for the Project 6GR 7-SEVEN wheels requested by many 6GR family members. The new Standard finish was first introduced in our 10-TEN spoke design now it will be available in the 7-SEVEN spoke design. We do have limited sets in-stock!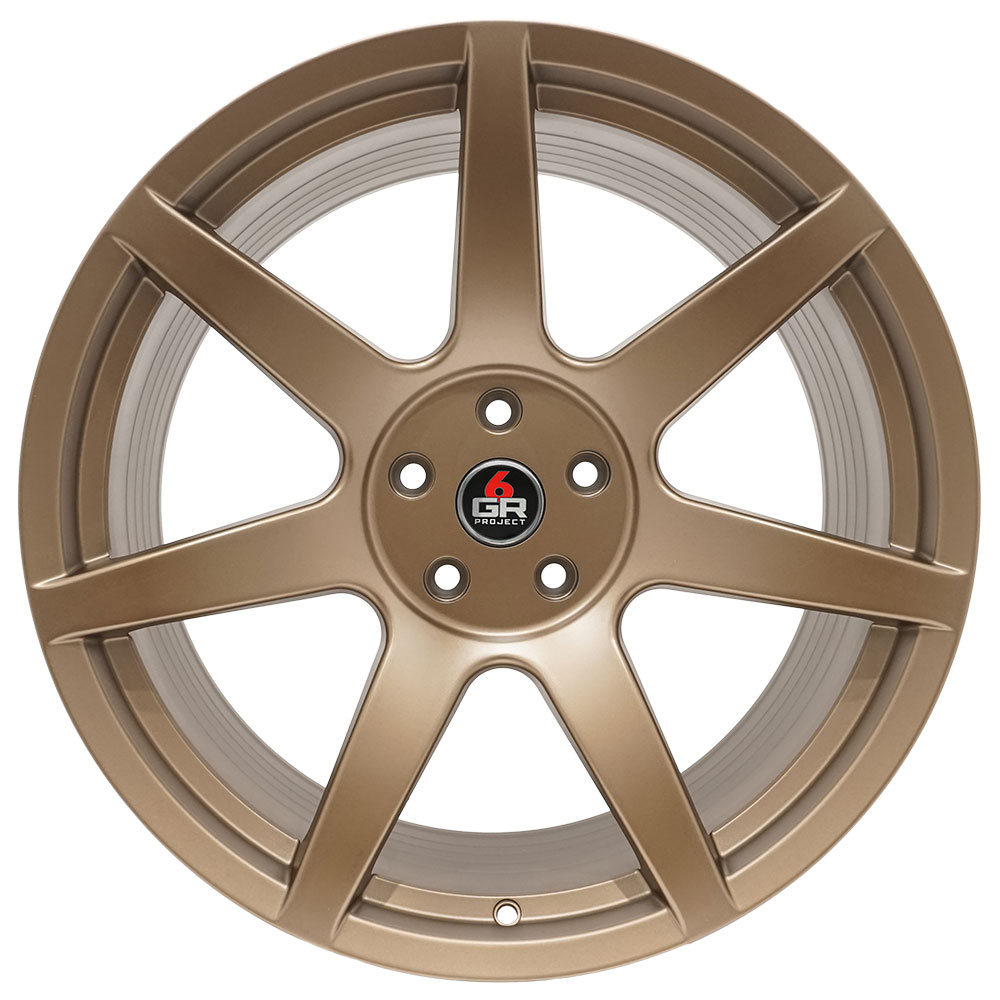 Project 6GR 7-SEVEN Satin Bronze
$1960.00
SET OF 4
DETAILS:
If you are looking to change the overall look of your Mustang while complementing its body style and saving weight the Project 6GR wheels are the best choice. Do it once and do it right.
Here at Project 6GR wheels we take pride in our custom finishes quality and want to make sure you protect your investment! We offer a extra service called ceramic coating, this is highly recommended for all custom finishes. The Ceramic coating keeps the wheels clean from brake dust and dirt. It also protects them from surface scuffs. This coating will also make the wheels easier to clean and it is water repellant. Ask us about our ceramic coating before purchasing a set!
Specs:
Project 6GR 7-SEVEN 20×10 / 20×11
Finish – Satin Bronze
In-stock ready to ship
Available in all fitments, Turn around time 1 week.
Click here to view our Custom Finishes
---