Hydro dip vs Powder coat:
Project 6GR wheels takes homage for best Custom finishes and designs requested by many 6GR family members. Project 6GR wheels offers every custom finish you can think of and many styles to chose from.  One unique finish that gets many attention is the Carbon Fiber Hydro Dip this finish completes the look and quality structure of the Project 6GR wheel. Carbon fiber hydro dip finishes have become increasingly popular in the among the Mustang community for their unique look and durability. These finishes can be applied to any of our Project 6GR wheels.
As opposed to powder coating, Hydro dip has endless possibilities of film and vinyl designs. We can make your Mustang stand out from the crowd with a custom personalized wheel.
If you are looking to change the overall look of your Mustang while complementing its body style and saving weight the Project 6GR wheels are the best choice. Do it once and do it right.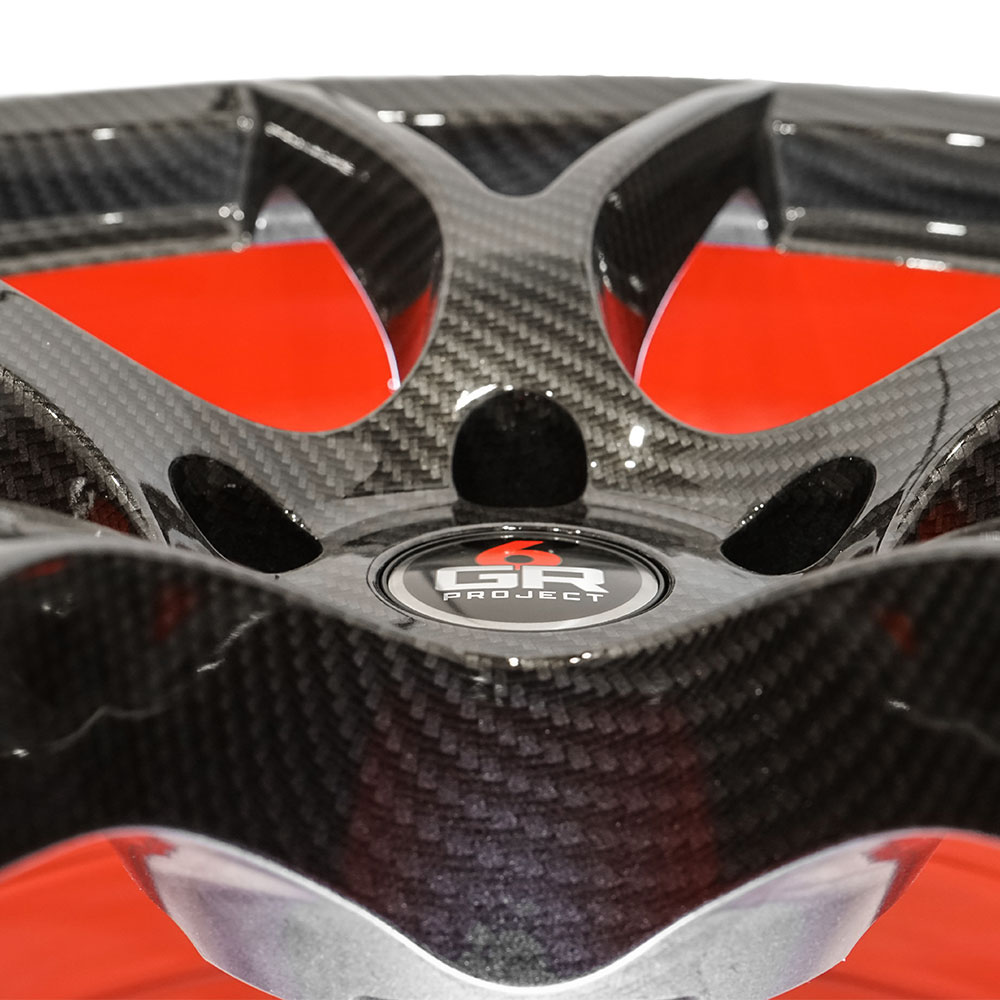 How durable is hydro dip?
The process of hydro dipping, also known as water transfer printing, involves immersing our wheels in a water bath containing a carbon fiber hydro dip film. The film dissolves in the water and the design is then transferred onto the wheels. One of the main benefits of a carbon fiber hydro dip finish is its stunning appeal. Carbon fiber has a unique, high-tech look that can give any vehicle a sporty and aggressive appearance.
Another thing to consider, is the amount of wear and tear that rims take throughout the day due to road hazards. Hydro dipping produces a finish equal to that of car exteriors. This paint method is very durable, is stated to be resistant to chipping, fading, and will last for years.
The last benefit of hydro dipping is that it is a cost-effective way to achieve a carbon fiber look. Compared to traditional carbon fiber wrapping or painting, hydro dipping is a more budget-friendly option.
Options:
Custom finishes available in our 5-Spoke / 7-Spoke / 10-TEN
Available in all fitments, Turn around time 2-3 weeks. (express is available 7-10 business days)
Click here to view our Custom Finishes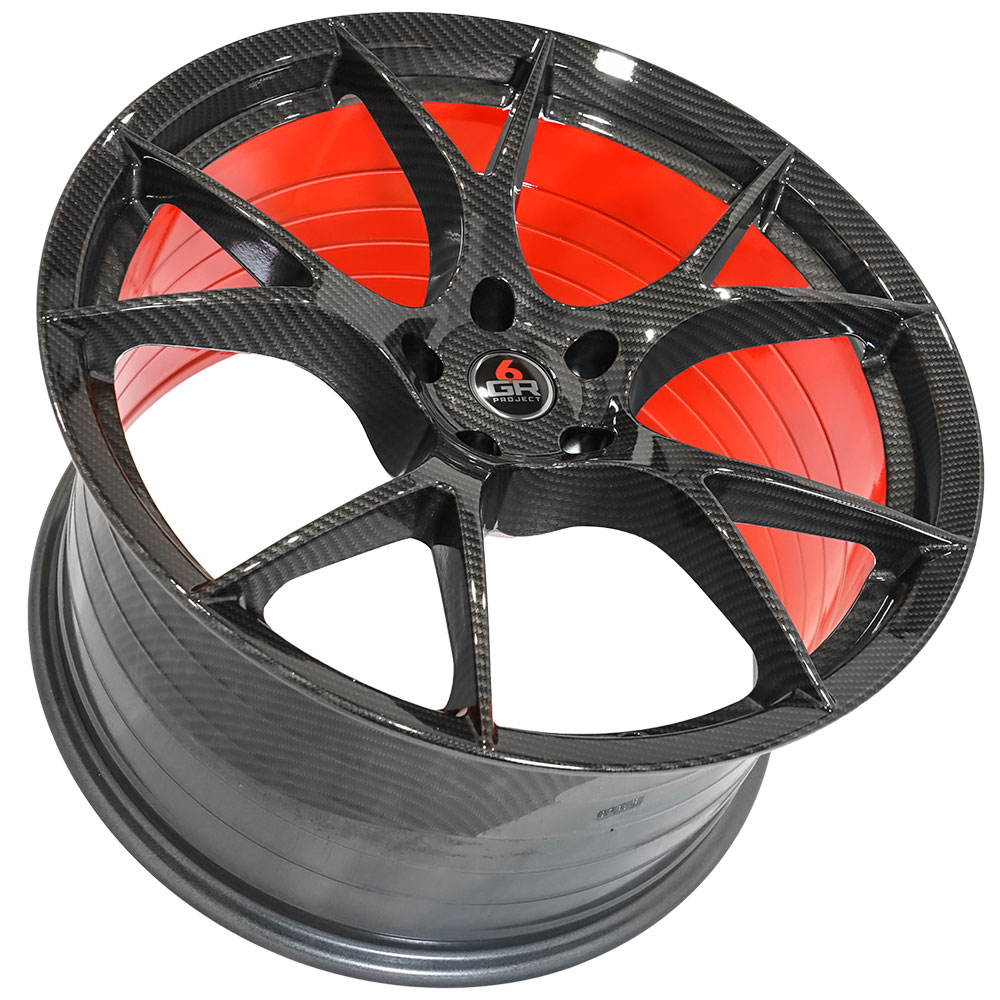 ---