Hydro dip:
Project 6GR wheels offers every custom finish you can think of and many styles to chose from.  One unique finish that gets many attention is our two-tone finishes. This Iconic Silver/ Gloss Black custom finish completes the look and quality structure of the Project 6GR wheel. Secondly the two tone custom finishes are known to break necks at car shows.
We can make your Mustang stand out from the crowd with a custom personalized wheel.
The most handling possible is required with all the power under the hood. We added the final touch to this Shelby's performance with the Project 6GR 7-SEVEN wheels in the staggered setup Spun forged construction. The Spun Forged wheels feature a light weight construction, high quality structure and a deep concave look. The fitment on this GT350R is measuring 19×11 305/30/19 Front and 19×11.5 325/30/19 rear.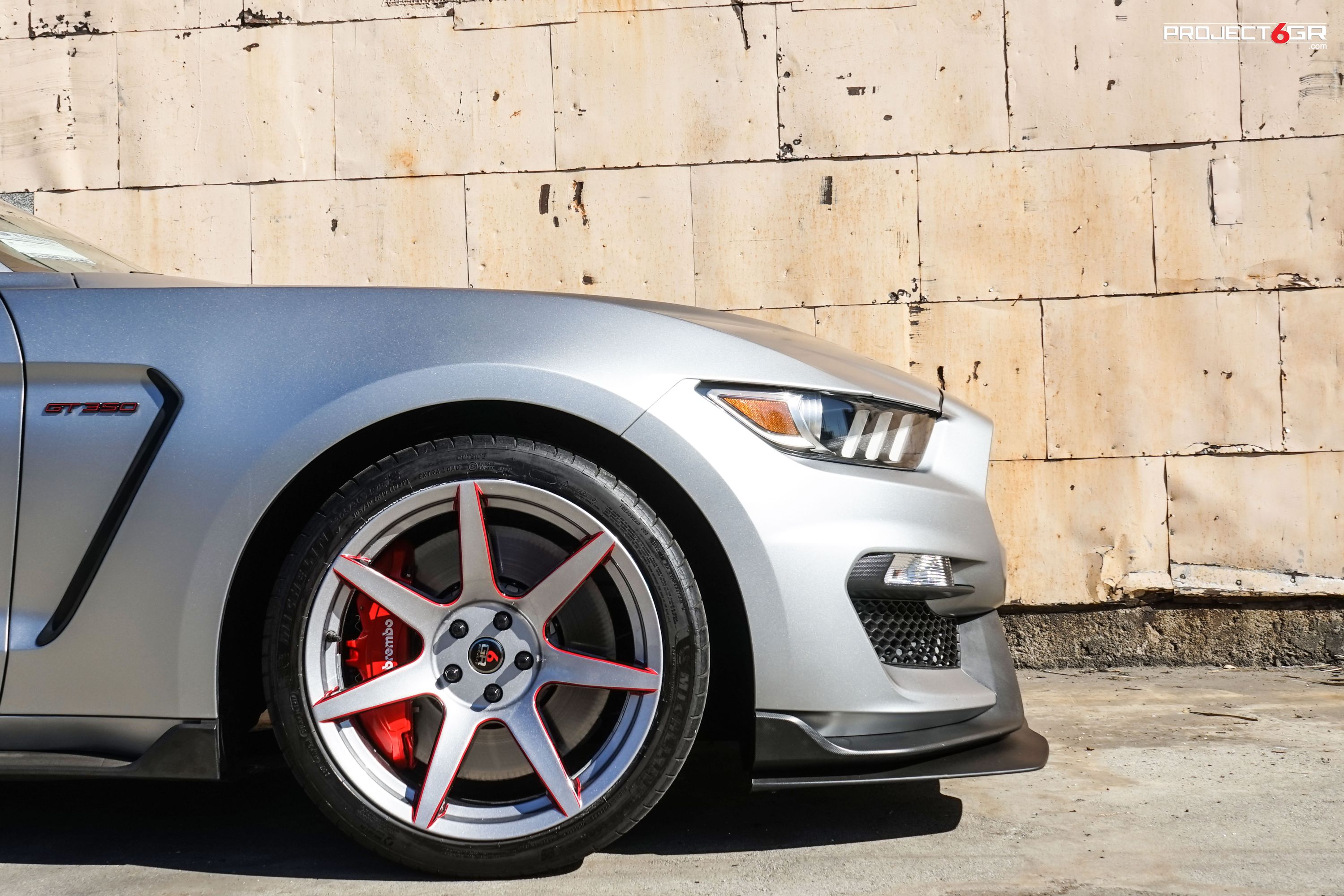 How durable is our custom finishes?
Another thing to consider, is the amount of wear and tear that rims take throughout the day due to road hazards. Powder coating produces a finish equal to that of car exteriors. This paint method is very durable, is stated to be resistant to chipping, fading, and will last for years.
Options:
Custom finishes available in our 5-Spoke / 7-Spoke / 10-TEN
Available in all fitments, Turn around time 2-3 weeks. (express is available 7-10 business days)
Project 6GR 7-SEVEN 19×11 / 19×11.5 R-SPEC
305/30/19 | 325/30/19 Michelin Pilot Sport 4S 
Iconic Silver/ Gloss Black
Click here to view our Custom Finishes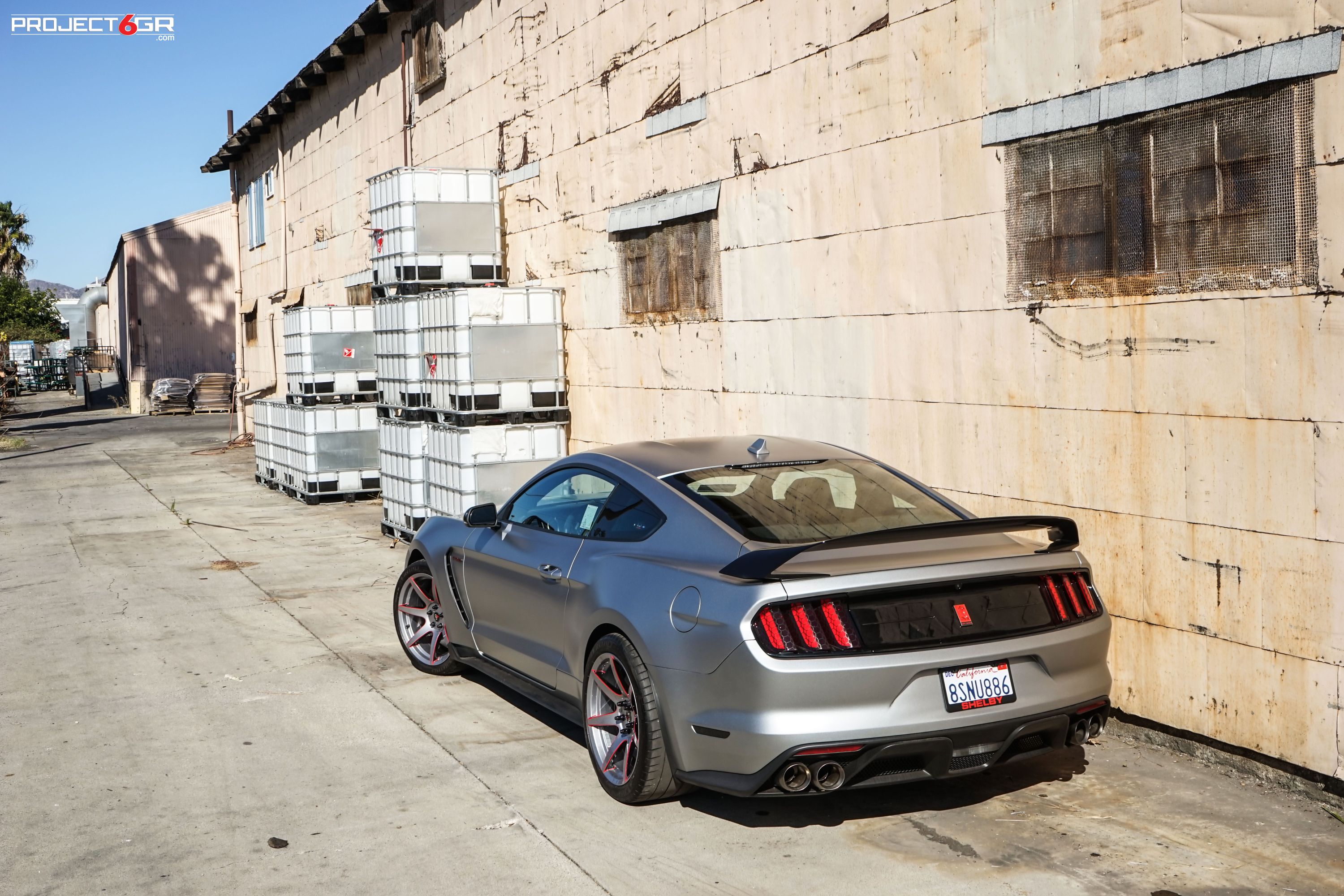 ---