For many people, their car is their pride and joy. You go to great lengths to make sure it always runs well, gets the best treatment and stays looking its best all the time. If you own a Mustang, you may go to even greater lengths to make sure your car maintains that special look that helps it stand out from other car brands. Whether you have an older Mustang that you keep up to use for car shows and special occasions or have a newer one that you love to drive each day, you want your car to reflect your personality and have the style and class that people expect when they see and hear a Mustang go by. You can add an extra layer of style and flair to your car when you get a set of black Mustang wheels to enhance your look.
Customize the Car to You
While the Mustang you own looks great and you have no problem what you got from the showroom floor or the previous owner, every car owner seeks ways to make their vehicle something that reflects their personality. It is only natural you want to make the car yours and performing some modifications to the vehicle will allow you to do that. Nothing makes a bolder statement right from the start than changing out the factory wheels for something that speaks directly to the muscle and power of your car.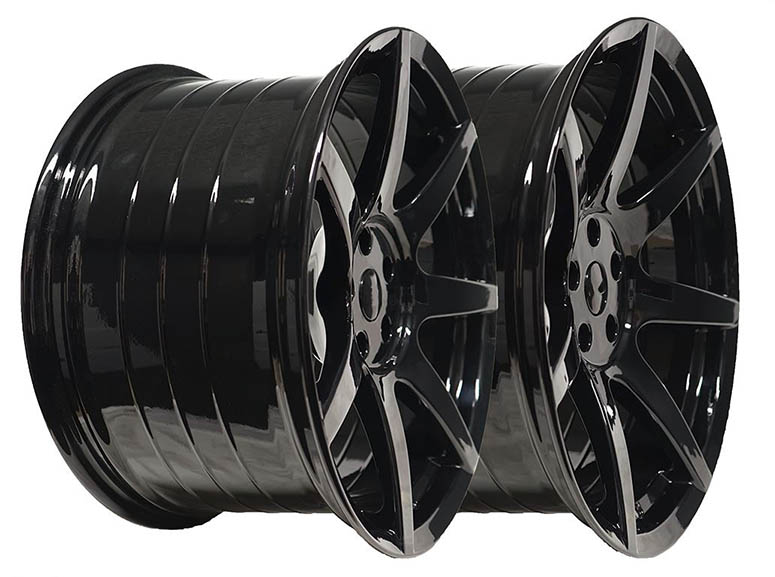 Black Makes a Statement
While there are different colors and finishes you can select from when you shop with us for aftermarket wheels at Project 6GR, there is nothing quite like choosing the right set of black Mustang wheels for your car that we offer. The sleek look and style you will show whenever you drive up to any location will say it all about your car. The great thing about black wheels is that they will look fantastic with just about any color the body of your car may be.
Find Your Wheels Here
If you are looking for black Mustang wheels or any other finish or style of aftermarket wheels for your car, come to us at Project 6GR so you can see the wheels that will be perfect for you. You can look at the fine selection we have available when you visit our website. You can place an online order with us, and we can get your wheels out to you so that you can add that bit of extra style and you to your Mustang.