Putting new wheels on your car can add that little bit of style and pizazz that you want, so people sit up and take notice when you drive by. Wheels get a lot more attention than you might think, and when you have a special car like a Mustang people have almost come to expect to see something special that helps your car stand out. Sure, you could stick with the standard rims that you have, but spending some time looking for great, appealing rims for your Mustang can help you get great quality and great looks.
Know What You Want in Rims
Knowing what you want in your rims before you start searching can be a big help to you. Make sure you are aware of the size of your tires before you place an order, so you know you get rims that fit your car perfectly. This will help you avoid the big hassle of trying to return rims, particularly if your order them from an online source. You should also think about the color you like, whether you want something that matches the color of your car or contrasts nicely, and if you are looking for a special spoke design.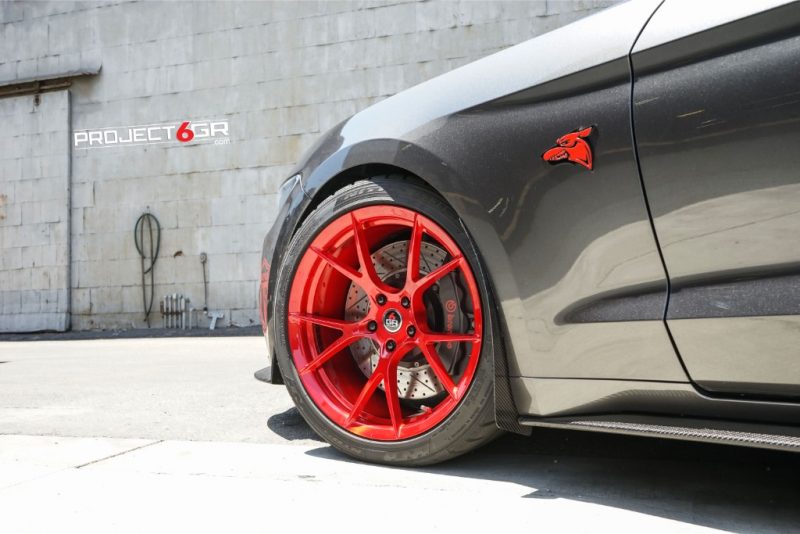 A Quality Source for Rims
There are plenty of places out there today where you can find rims for Mustangs, but not all will be made well or have the best quality, so you get the best wear. Here at Project 6GR, we are specialists when it comes to Mustang tires and rims so you can get just what you need. No matter what year Mustang or what wheel size you need, you will find it here. We take great care in creating our rims, so you are sure to get top quality for your car.
See the Mustang Rim Experts
The new rims for your Mustang are just a few mouse clicks away when you shop with us here at Project 6GR. Start looking at the options we have for your Mustang so you can choose the color and style that best suits you. You can place an order through our online system or give us a call at 888-714-7467, and we will be glad to assist you. Alternatively, if you need to send us a message or would like to ask us some questions, you can use our online contact form and a member of our staff will get back to you as soon as possible.