1. What fitment is best for my Vehicle?
Here at Project 6GR wheels we made it simple for our enthusiasts. We have taken over years of experience in custom tailoring well over 500 Mustang,Dodge, Focus and Corvette fitments. We worked with a wide range of owners who all had their own specific wheel setups in mind. Through working very closely with fellow enthusiasts, we have listened and we are now pleased to present the "perfect setup". Our wheels are direct fitment to your vehicle without any need of spacers or modifications. Our wheels are compatible with OEM TPMS and Ford center caps.
2. What size tire should I go with for my wheel width?
A stretched tire set-up would mean you go one size lower, with a standard set-up you just stick to the recommended size and for a wider setup you go up a section width. If you want a tire sizes to sit perfectly flush to the wheels then for example with an 19X10 wheel you'd use a 275-35 tire. With wheels, the first number is height and the second is the width. With tires, the first number is the width, second number is the tire thickness and the third number is the diameter opening for the wheel, so something like this 275x35x19 would be for an 19″ wheel.
Here are the tire sizes we recommend for your vehicle:
Mustang GT / Eco / V6 S550:
20×10 / 20×11 – 275/35/20 Front and 305/35/20 Rear or 315/35/20 Rear
19×10 / 19×11 – 275/35/19 Front and 305/35/19 Rear or 285/35/19 Front and 325/30/19 Rear
Ford Mustang Shelby GT350: 
19×11 / 19×11.5 – 305/30/19 Front and 325/30/19 Rear or 315/30/19
Second option is using the OEM GT350 tires measuring 295/35/19 Front and 305/35/19 Rear
Ford Focus:
19×9.5 – 255/35/19
Dodge Challenger or Charger
20×10 / 20×11 – 275/40/20 Front and 305/35/20 Rear
3. Is ceramic coating actually worth it?
Ceramic coating is worth every penny! It helps keeping your wheels clean and looking fresh, especially from the brake dust. With a ceramic coating, you won't have to get on your knees and wipe down every spoke and crevice to get a little dirt off. You just wash, rinse and you are done. Learn more about ceramic coating here: Project 6GR wheels Ceramic Coating
4. Does Project 6GR wheels offer warranty?
Project 6GR Wheels is proud to provide and honor our Lifetime Structural Warranty on every single wheel we provide in the enthusiast marketplace. Rest assured that our warranty will cover you against any possible defects in the materials and/or workmanship.
In addition to our lifetime structural warranty, we also provide a one year finish warranty.
Please be advised that Project 6GR wheels Warranty does NOT protect against "Road Hazards". Road hazards would include but are not limited to: potholes, road debris, road salt, curbs, and collisions.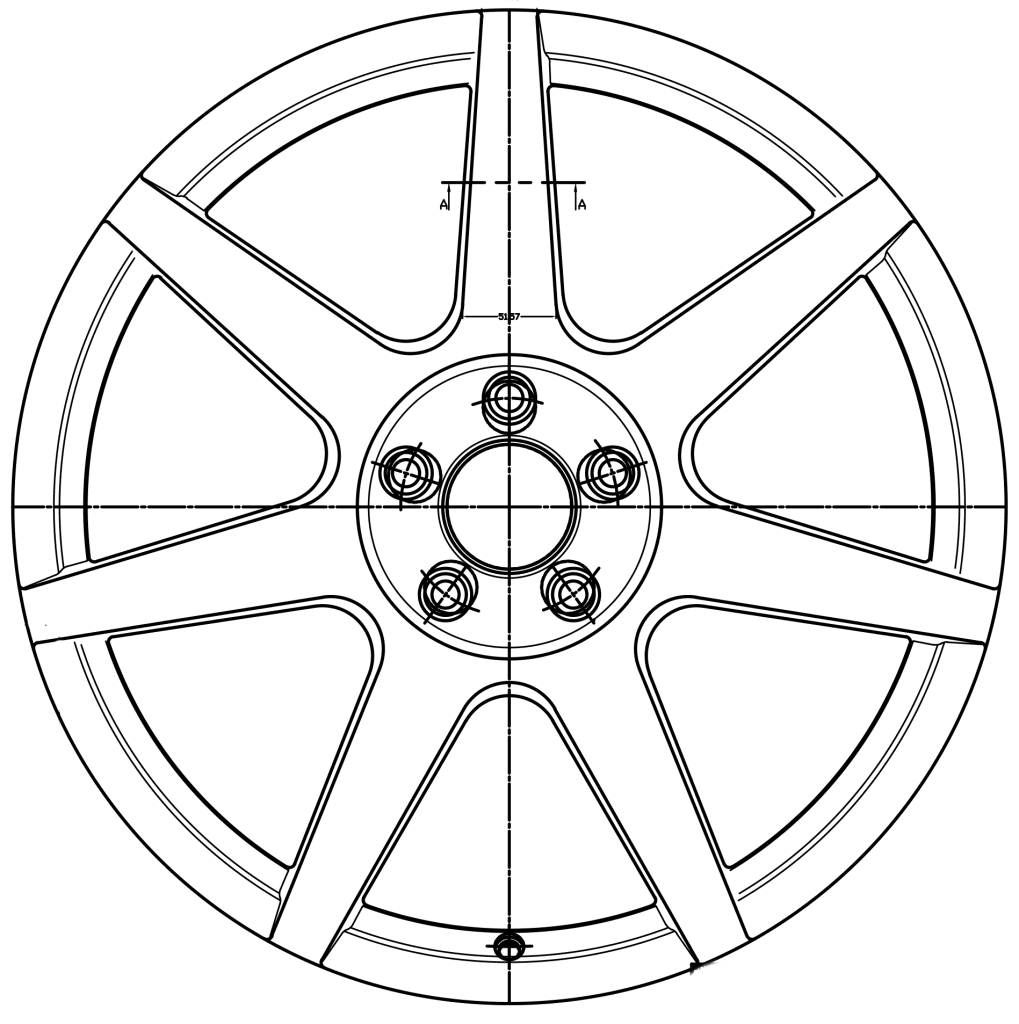 5. I want a wheel with a lot of concavity! How do I get that?
If you want concavity, you are in the right place! Project 6GR wheels offers a dual deep concave design making any vehicle look aggressive and stand out from the crowd.
6. Can I get a sponsorship?
Project 6GR is no longer accepting full sponsorships but we are open to partial sponsorships. The vehicle must be lowered with have a some social media presence and car show attendance.
Submit your request here: info@project6gr.com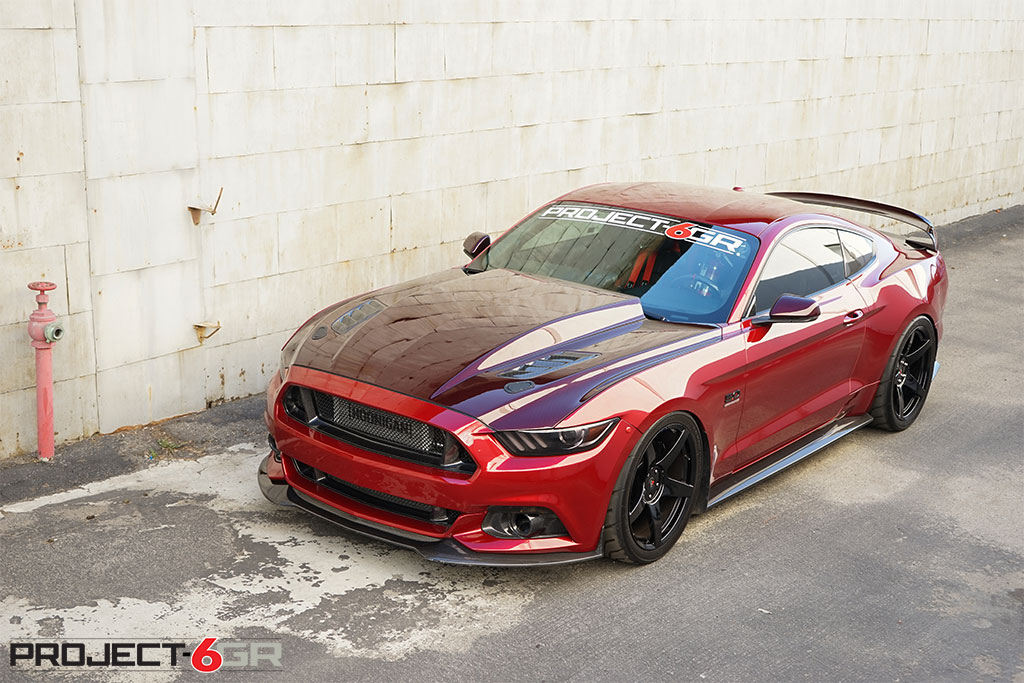 7. Why don't my OEM lugs fit on my aftermarket wheels?
Aftermarket wheel manufacturers will make their lug holes really small. This can be done for aesthetics but it can also be done for the sake of keeping the pockets where the spokes meet the center as thin as they can be. Pretty much always, you will be needing aftermarket lug nuts/bolts for your new 6GR wheels. Go here to check out our accessories.
The recommended torque settings are 105 FT LB.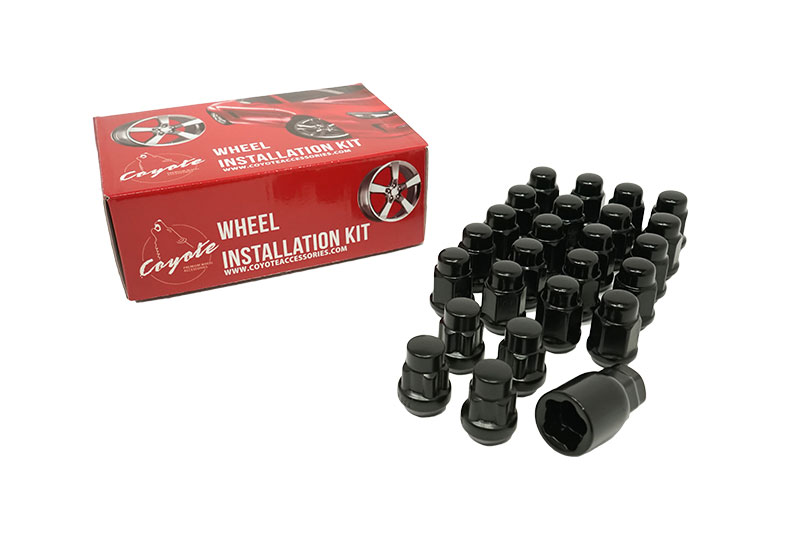 8. What Standard finishes do you offer?
The standard finishes we offer are our signature Gloss Black, Satin Graphite, Satin Black and Satin Bronze.
These wheel finishes will have differing levels of durability and care required.
Satin: Satin is like a semi-gloss, it's silky with a pearl sheen to it. Satin is going to require more care due to imperfections standing out more.
Gloss: Gloss is the really shiny one. With gloss, if it doesn't look like it's just been rolled off the factory line you will quickly notice any damage or dirt to it. Definitely, it looks really amazing when it's kept up on cleanliness but that comes at the cost of having to worry more about it.
9. What Custom finishes do you offer?
Attention to detail is critical when producing these one off hand crafted finishes such as our hand brushed finishes, hydro dipped, polished, and two tone just to name a few. We can make your dream into a reality with our personalized custom finishes!
Make your Mustang stand out from the crowd with so many styles and options available! 
10. Do you guys offer financing?
Go here to Apply: Financing